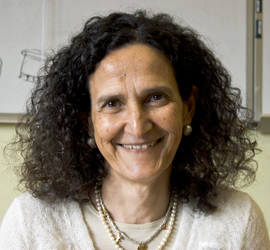 I am professor at the Department of Information Engineering Computer Science and Mathematics at University of L'Aquila. My research interests are in the field of the application of formal techniques to the development of software systems. These include software specification and verification of concurrent and distributed systems, deduction systems, and Software Architectures. Current research interests mainly concentrate in the field of software architectures specifically addressing the verification and analysis of software architecture properties, both behavioral and quantitative. On this topics I collaborate with several national and international companies. Recently I am working on the design and development of mobile resource aware applications.
I'm member of ACM Europe Council, of Academia Europaea, and I received a Honorary Doctorate at Malardalen University.
My short CV is available for download in Italian and English.
News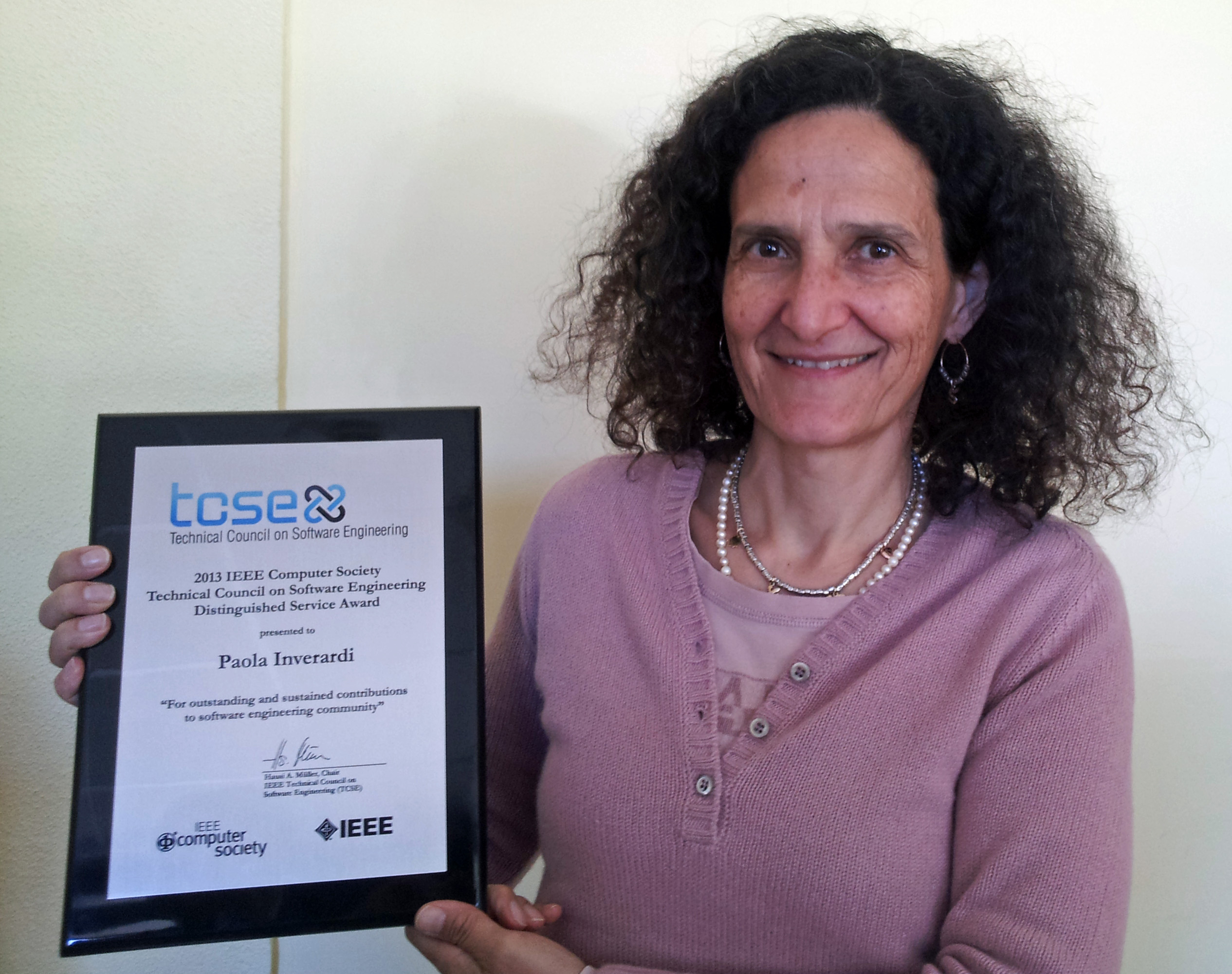 Paola Inverardi received the prestigious 2013 IEEE TCSE Distinguished Service Award
for outstanding and sustained contributions to software engineering community.
For more information please visit http://www.cs-tcse.org/awards.










Le slides del corso di Informatica (C.d.L. SCIENZE E TECNICHE DELLO SPORT) sono disponibili qui
Publications
The list of my publications is available on my DBLP and Google Scholar pages.
Books
Editorial Boards
Keynotes and Invited Talks
Research Projects
Research Tools
Coming Events
Past Events
Contacts
Paola Inverardi
Dipartimento di Ingegneria e Scienze dell'Informazione e Matematica
Università degli Studi dell'Aquila
I-67100 L'Aquila, Italy

Tel: +39 0862 43.3127
Fax: +39 0862 43.3180
email: paola.inverardi at univaq dot it